Author: Charissa Dufour
Narrator: Ian McEuen
Length: 3 hours 57 minutes
Series: Echoes of Sol Series, Book 1
Publisher: Charissa Dufour
Released: Nov. 28, 2018
Genre: Science Fiction, Space Opera


When space freighter pilot Calen Macleef accidentally wins Larissa "Bit" Earnest in a lucky hand of poker, his main concern is what his gruff and uncompromising brother, Jack, will say about it. Jack Macleef is the captain of the ship in a world where space travel has only recently become the norm and space piracy abounds.

Painful memories of prior abuse surface for Bit as she finds herself on a freighter full of rowdy, ungentlemanly merchant marines. Jack works to find a safe place for frightened Bit among the ungentlemanly crew, but good looks and innocent ways continually charm the men.

With tension and danger running high, each begins to wonder: Will they survive the pirates…and each other?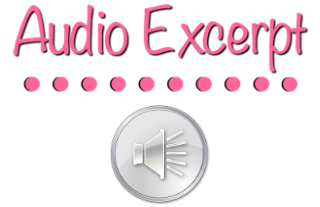 My journey to becoming a writer began in 8th grade when I was diagnosed with Chronic Fatigue Syndrome and pulled from school to recover. During this time, I was left alone for hours on end and it was then that I discovered new friends within the pages of books. I also learned the blessing of creating my own friends by writing down the stories that plagued my lonely mind–as demented as that sounds. Therefore at the ripe age of fourteen, I wrote my first novel. It sucked! But I kept going and now I am an Indie Author with numerous books out. I never imagined that first horrible novel about a man who crashlanded on his long-lost homeworld would turn into a lifelong passion.
I now live in Chicago, IL with my amazing husband and two rambunctious cats, Groot and Rocket.

I enjoyed this one despite it being outside my normal genre. This seems to mostly be a sci-fi story about an indentured servant, and her recovery once she finds herself free to make a life for herself. It's really short, and while there isn't a cliff-hanger, it's clear there's more to the story. I did enjoy the story though, and I really enjoyed the writing and listening to this was also a pleasure. Ian McEuen has a wonderful way with voices, and I found it easy to tell the characters apart.
I received this audiobook as part of my participation in a blog tour with Audiobookworm Promotions. The tour is being sponsored by Charissa Dufour. The gifting of this audiobook did not affect my opinion of it.

Charissa Dufour's Dream Cast

Giveaway: 3-month Audible Subscription
Trust & Treachery Giveaway: 3-month Audible Membership

Mar. 19th:
Mar. 20th:
Mar. 21st:
Mar. 22nd:
Mar. 23rd:
Mar. 24th:
Mar. 25th: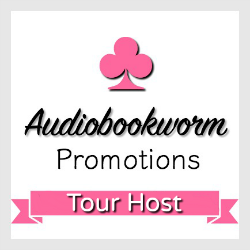 ➜Sign up as a host here