It's time for another monthly wrap-up. August was another busy month, I had two weeks of Jury Duty, a family crisis, and I'm now another year older. I once again didn't get to finish as many books as I'd of liked, but I'm pleased with the ones I did read.
The Last Goodbye
by Amber R. Duell
5/5 stars
I loved Fragile Chaos, and really wanted more to the story. Also Leander was one of my favorite characters, and I had hoped to get more of his story. I happened to find this when I was looking at

Amber R. Duell's Mermaid Anthology. My thoughts? I loved it! That said, it's pretty gruesome as it's a tragedy, and not for everyone.



Dronefall
by A.L. Buehrer
4/5 stars
This is a slower read, but a fun Christian Speculative fiction with a Dystopian/Sci-fi feel.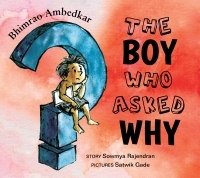 Bhimrao Ambedkar: The Boy Who Asked Why
by Sowmya Rajendran (Author),
Satwik Gade (Illustrator)
I was asked to review this when I was part of the KidLitExchange, and I'm glad I did! It's about Bhimrao Ambedkar, an influential and very important person in India's history.