Well…I started the month with good intentions…but that quickly fell though. Between me being summoned for Jury Duty (which I still have to serve until the end of August, then I'm free for 2 years), my brother and sister's VBS (Vacation Bible School), and my step-dad blaming me for everything under the sun, I've had a long, hard month. (Oh, and now he's kicking me out again, something that just a week ago he promised my mom he wouldn't do.)
That said, I did get some reading done, and am really happy with the books I did finish this month.
After the explosive ending in Ash and Quill, I couldn't wait to get my hands on this book! That said, this one turned out to be a lot slower than I expected, still amazing, but there was less action, and a lot more planning going on, though there is still plenty of action, danger, suspense, lies, and surprises to go around! Now I'm eagerly awaiting the final book in this series, while I'm also unwilling for it to end, I must know what happens!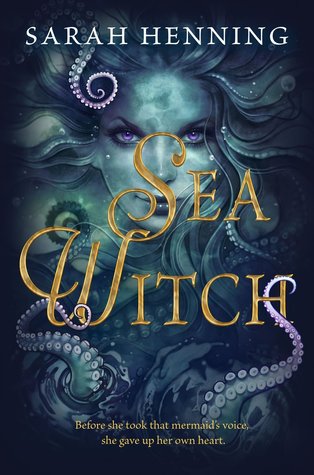 Sea Witch
by Sarah Henning
Rating: 3/5 stars
Okay, so I know it says 3 stars, but I ended up loving this one! It's just that I wasn't fully immersed in the story until almost the end, and by then, well it was almost over. That said, if you are a Hans Christian Anderson fan, enjoy a dark fantasy, or just want a good mermaid story, I recommend giving this one a try!
Mistake of Magic (Power of Five #2)
by Alex Lidell
Rating: 5/5 stars
After the ending of Power of Five, I couldn't wait to get my hands on this book! I thought I knew what to expect, but I was completely wrong in the most delicious ways! While Power of Five made a good first impression, this one goes deeper, and shows readers that there is so much more to see! This one doesn't end with the urgency of the first book, but there is still plenty going on, and fans will still be eagerly waiting for the next book in this series!
And…that's it. Yes, I know, I'm in the middle of at least a handful of wonderful books, and still I only managed to finish 3, but all things considered, I'm super happy with this month, and can't wait to share more about the other epic books I have lined up!