Top Ten Tuesday is a weekly feature held by Jana @ That Artsy Reader Girl! Each week has a different topic to write about.
Ahaha! This one is so relevant today, as there were a few ARCs coming out later this year, or early next year that I really, really want.
The Wicked King by Holly Black
Release Date: January 8th 2019
I…need…this…book! I normally don't love "mainstream" titles with all the rave, but lately I've been loving the big name titles in YA and this is no exception. While I wasn't a huge fan of this book at first, once things started happening I was in love!
Crown of Thunder by Tochi Onyebuchi
Expected Publication: October 16th 2018
I was super excited for Beast Made of Night, and while it wasn't my favorite, I did really end up enjoying it. I'm looking forward to this sequel as well.
Escaping From Houdini by Kerri Maniscalco
Release Date: September 18th 2018
I love this series, and am curious to see what happens next!
King of Scars by Leigh Bardugo
Release Date: 2019
I love Bardugo's Grishaverse, and am also super happy that Nikolai finally gets his own book!

Throne of Glass #7 by Sarah J. Mass
Release Date: October 30th 2018
I've had a love/hate with this series, but the last few books have cemented my love, and I can't wait to see how things turn out!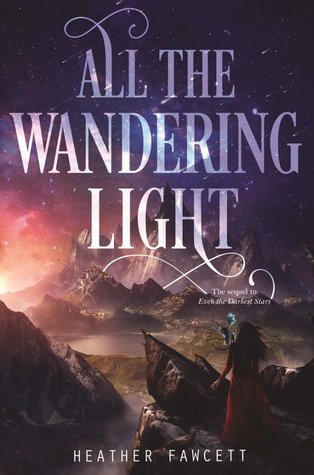 Expected Publication: December 4th 2018
I'm late to this series, but after reading Even the Darkest Stars, I can't wait for more of this series!
A Reaper at the Gates by Sabaa Tahir
Expected Publication: June 12th 2018
This is a series I'm not 100% sure how I feel about. On the one hand, I love the setting and most of the characters, but then again, the second book didn't turn out the way I had expected, which isn't necessarily bad, but it left me unsure of where the series was headed from there. Still I'm interested in finding out.
Estimated Publication: September 4th 2018
I like this series, and while it's isn't my favorite, after the ending of the last book, I have to know what happens next!
The Kingdom of Copper
by

S.A. Chakraborty

Expected Publication: November 6th 2018

Ah! This series! I just finished The City of Brass, and already I want to return to this world!
The Forest Queen by Betsy Cornwell
Expected Publication: August 7th 2018
Rule (Rule #1) by Ellen Goodlett
Expected Publication: September 11th 2018
OK…so it's been done…a lot, yet I still find myself drawn to this kind of story, and em excited to get yet another one to read!
---
That's likely…(definitely) not all, but these are my most wanted titles right now. What are some of your most wanted titles? Feel free to share your answers, or a link to your post in the comments.