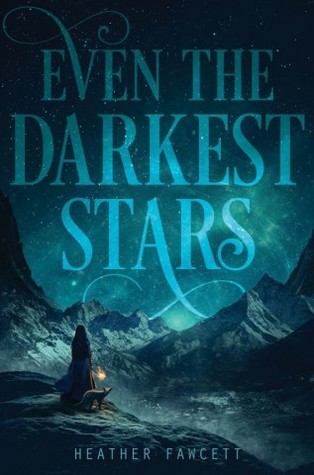 Kamzin has always dreamed of becoming one of the Emperor's royal explorers, the elite climbers tasked with mapping the wintry, mountainous Empire and spying on its enemies. She knows she could be the best in the world, if only someone would give her a chance.


But everything changes when the mysterious and eccentric River Shara, the greatest explorer ever known, arrives in her village and demands to hire Kamzin—not her older sister Lusha, as everyone had expected—for his next expedition. This is Kamzin's chance to prove herself—even though River's mission to retrieve a rare talisman for the emperor means climbing Raksha, the tallest and deadliest mountain in the Aryas. Then Lusha sets off on her own mission to Raksha with a rival explorer who is determined to best River, and Kamzin must decide what's most important to her: protecting her sister from the countless perils of the climb or beating her to the summit.
The challenges of climbing Raksha are unlike anything Kamzin expected—or prepared for—with avalanches, ice chasms, ghosts, and even worse at every turn. And as dark secrets are revealed, Kamzin must unravel the truth of their mission and of her companions—while surviving the deadliest climb she has ever faced.
*I received an ARC from the publisher thanks to Edelweiss.Plus for review. This does not affect my review.*
I…don't really know how to put what I feel for this book into words. On the one hand, I wanted to love it, and for the most part I did, but there were a few things that could have been better.
Lets start, I really enjoyed the characters in this one, especially Kamzin, Tem, and River, (plus maybe Azar-at). While I felt like there could have been more character growth, I enjoyed reading about these characters, and from the beginning I was interested to know more about them.
The setting is interesting, and vast. My favorite part was The Nightwood (of course!) but I enjoyed reading about their journey from Azmiri to Raksha.
The plot held my attention, and I liked the fast that this story was inspired by explorers who have dared to conquer the Himalayas and Kilimanjaro. I always enjoy a good adventure, and this book added a fun magical twist!
Parts I didn't like? There were a few. Some of the timeline and events were messed up. I only noticed these in the third part, but they were still annoying. (view spoiler)
Yes, I know, neither are a big deal, but I felt as if the author had forgotten her own story, and it pulled me out of the story for a moment.
That said, I loved the plot and ending! While I guessed pretty much all the twists in this story, that didn't take away from my enjoyment, and can't wait to see how things end!