This month is flying by! I'm trying to get ahead on ARCs so I have some new releases and upcoming titles in this week's WWW.
Every Wednesday, we participate in a blog post known as 'WWW Wednesdays.' This was originally hosted by MizB at A Daily Rhythm before moving to Taking on a World of Words.
You may be wondering what the three Ws stand for. The Three Ws are:
What are you currently reading?
What did you recently finish reading?
What do you think you'll read next?
What are you currently reading?

The Fire and The Forge is really my current read…but it's super slow, so I'm reading it along with these other two to avoid getting burnt-out. A Week of Werewolves, Faeries, and Fancy Dresses is fun so far, but it's Whisper that I'm absolutely loving right now!
What did you recently finish reading?

I loved Caighlan Smith's Children of Icarus, so I was super excited to snag an ARC of Children of Daedala! While I felt the first book had more happen, this sequel was still well written and I loved every minute of it!
I also got an ARC of Rebel with a Cupcake. I was looking forward to reading this one, and was sadly disappointing. While it was a typical YA, I thought it had potential, but it wasn't explored and just ended up being predictable.
I also had mixed feelings on A Christmas Carol. While I enjoyed the story for the most part, I wasn't impressed that Dickens felt the need to insult Christians, and the true meaning of Christmas.
What do you think you'll read next?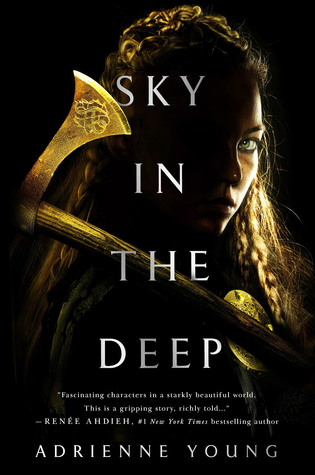 Sky in the Deep I've heard so many good things about this book, and can't wait to read it!
The Staff of Fire and Bone I actually started this one, but didn't want to read two heavy fantasies at once, so I put this one down while I read The Fire and The Forge. Of the two, Fire and Bone seems to be a quicker read, and I was quickly drawn to the main character, but that's all the more reason to finish Fire and the Forge sooner!
River I enjoyed the first one, Rain, and I'm excited to see more of these characters! I meant to read this last month, but time got away from me.