Reclaiming Shilo Snow (The Evaporation of Sofi Snow #2)
by Mary Weber
Publisher: Thomas Nelson
Release Date: March 6, 2018
Genre: Young Adult, Sci-Fi, Dystopia
Synopsis:
Trapped on the ice-planet of Delon, gamer girl Sofi and Ambassador Miguel have discovered that nothing is what it seems, including their friends. On a quest to rescue her brother, Shilo, a boy everyone believes is dead, they must now escape and warn Earth of Delon's designs on humanity. Except the more they unearth of the planet and Sofi's past, the more they feel themselves unraveling, as each new revelation has Sofi questioning the very existence of reality.
Meanwhile, back on Earth, Sofi's mom, Inola, is battling a different kind of unravel-ing: a political one that could cost lives, positions, and a barely-rebuilt society, should they discover the deal made with the Delonese. But there's a secret deeper than all that. One locked away inside Sofi and ticking away with the beginnings, endings, and answers to everything. Including how to save humanity.
Review: I enjoyed both books in this series, and after the ending of the first book, I was so glad I had the second one on hand! (Trust me, you're going to want it too!) I feel Sofi did a lot more growing up in this sequel and I was able to really relate to her, and therefore cheer her on through the many struggles she faces in this second installment.
This book covers a much deeper topic than I am used to in YA, but I loved it and am so glad I decided to read this series! Well written, fast-paced, and original, while still being easy to read and understand. I was quickly pulled into this series, and the action and danger are constant from the start, and kept me reading until the end!
Ever since the Delonese ice-planet arrived eleven years ago, Sofi's dreams have been vivid. Alien. In a system where Earth's corporations rule in place of governments and the humanoid race orbiting the moon are allies, her only constant has been her younger brother, Shilo. As an online gamer, Sofi battles behind the scenes of Earth's Fantasy Fighting arena where Shilo is forced to compete in a mix of real and virtual blood sport. But when a bomb takes out a quarter of the arena, Sofi's the only one who believes Shilo survived. She has dreams of him. And she's convinced he's been taken to the ice-planet.
Except no one but ambassadors are allowed there.
For Miguel, Earth's charming young playboy, the games are of a different sort. As Ambassador to the Delonese, his career has been built on trading secrets and seduction. Until the Fantasy Fight's bomb goes off. Now the tables have turned and he's a target for blackmail. The game is simple: Help the blackmailers, or lose more than anyone can fathom, or Earth can afford.
BOOK LINKS
TOUR SCHEDULE
Blog tour schedule link:
http://fantasticflyingbookclub.blogspot.com/2018/02/tour-schedule-reclaiming-shilo-snow-by.html
ABOUT THE AUTHOR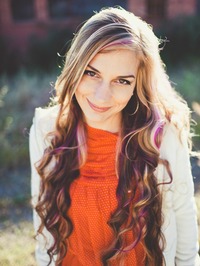 Mary Weber is the award-winning HarperCollins author of the bestselling young adult Storm Siren Trilogy, and The Evaporation of Sofi Snow series. An avid school and conference speaker, Mary's passion is helping others find their voice amid a world that often feels too loud. When she's not plotting adventures involving tough girls who frequently take over the world, Mary sings 80's hairband songs to her three muggle children, and ogles her husband who looks strikingly like Wolverine. They live in California which is perfect for stalking L.A. bands and the ocean. She gets nerdy at @maryweber.com, FACEBOOK @MaryWeberAuthor, INSTAGRAM @MaryWeberAuthor, and GOODREADS.
GIVEAWAY
Prize: Hardcovers of both THE EVAPORATION OF SOFI SNOW & RECLAIMING SHILO SNOW, a custom book bag, custom temporary tattoo, and a pair of earbuds.
Starts: 3/6
Ends: 3/21