Down The TBR Hole is a meme created by
lost in a story
that revolves around cleansing your TBR of all those books you're never going to read and sort through it all to know what's actually on there.
Most of you probably know this feeling, your Goodreads TBR pile keeps growing and growing and it seems like there is no light at the end of the tunnel. You keep adding, but you add more than you actually read. And then when you

'

re scrolling through your list, you realize that you have no idea what half the books are about and why you added them. Well that

'

s going to change!
It works like this:
Go to your goodreads to-read shelf.
Order on ascending date added.

Take the first 5 (or 10 (or even more!) if you

'

re feeling adventurous) books. Of course, if you do this weekly, you start where you left off the last time.

Read the synopses

of the books

Decide: keep it

or should it go
I'm going to start at 10, but might bump this up to 15 each week in the future (As I have over 5K on my GR TBR... XD) If I don't comment under it, it's because I don't remember adding it to my list. (As my list started in 2012)
Forging the Sword (The Farsala Trilogy #3)
by
Hilari Bell.
I remember enjoying this series, but it's been a while since I read it. Still I would like to finish.
KEEP
The Seer and the Sword (Healer and Seer #1)
by
Victoria Hanley
REMOVE
The Travelers (Pendragon: Before the War #1)
by
Carla Jablonski, D.J. MacHale
I loved the Bobby Pendragon series, but read those at the libraries. I don't plan to buy these, and since the library doesn't have them, I'll probably never read them.
REMOVE
Assassin's Apprentice (Farseer Trilogy #1)
by
Robin Hobb
I have been meaning to read Robin Hobb's work for a while, but last year I finally bought some of her books, so I'll keep this one.
KEEP
The Way of Shadows (Night Angel #1)
by
Brent Weeks
I haven't heard this one mentioned, but it has a good reading on Goodreads, and sounds like something I would enjoy.
KEEP
Dragons of Autumn Twilight (Dragonlance: Chronicles #1)
by
Margaret Weis
and
Tracy Hickman
I own this one, and loved their other series, The Sovereign Stone, so I'm hoping to read it soon.
KEEP
Gardens of the Moon (Malazan Book of the Fallen #1)
by
Steven Erikson
I've heard good things about this series, and mean to read it this year.
KEEP
Memoirs of a Geisha
by
Arthur Golden
I enjoyed this movie, but it's been years, and I still haven't read it. I'm not likely to forget it, so I might pick it up, but it's just taking space on my TBR.
REMOVE
The Secret Life of Bees
by
Sue Monk Kidd
Another one that I loved the movie, and yet haven't read. This one I'm more likely to read, but still I don't think I am in danger of forgetting it.
REMOVE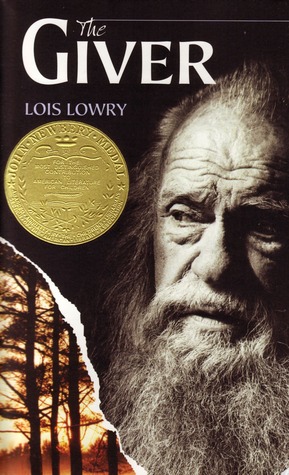 The Giver (The Giver #1)
by
Lois Lowry
I have heard this one mentioned over and over, yet haven't made time for it. That said, I really want to read it, and hope that this is the year I finally get to it.
KEEP
My Sister's Keeper
by
Jodi Picoult
Wow, guess what? Another movie. Again I would like to read this one, but don't think I will forget it, so it's just taking up space on my TBR.
REMOVE