This one is easy in some ways, and very hard in others! I pass my childhood favorites on to my sister, who loves a few...and hates most. (She's a VERY picky reader lol) So, here's the list that I WOULD want them to read, not so sure how many she/they actually would XD
10.
Narnia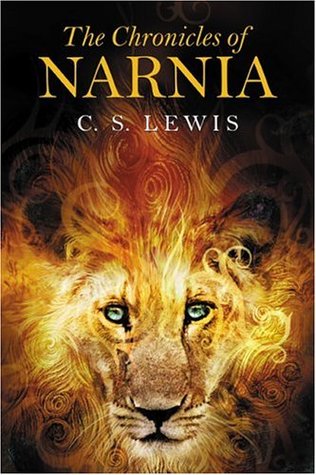 Journeys to the end of the world, fantastic creatures, and epic battles between good and evil—what more could any reader ask for in one book? The book that has it all is The Lion, the Witch and the Wardrobe, written in 1949 by Clive Staples Lewis. But Lewis did not stop there. Six more books followed, and together they became known as The Chronicles of Narnia.
9.
Pendragon
DENDURON

Bobby Pendragon is a seemingly normal fourteen-year-old boy. He has a family, a home, and even Marley, his beloved dog. But there is something very special about Bobby.

He is going to save the world.

And not just Earth as we know it. Bobby is slowly starting to realize that life in the cosmos isn't quite what he thought it was. And before he can object, he is swept off to an alternate dimension known as Denduron, a territory inhabited by strange beings, ruled by a magical tyrant, and plagued by dangerous revolution.

If Bobby wants to see his family again, he's going to have to accept his role as savior, and accept it wholeheartedly. Because, as he is about to discover, Denduron is only the beginning....
8.
Warriors
For generations, four Clans of wild cats have shared the forest according to the laws laid down by their warrior ancestors. But the ThunderClan cats are in grave danger, and the sinister ShadowClan grows stronger every day. Noble warriors are dying-- and some deaths are more mysterious than others. In the midst of this turmoil appears an ordinary house cat named Rusty . . . who may turn out to be the bravest warrior of them all.
7.
Ga'Hoole
Pushed from his family's nest by his older brother, barn owl Soren is rescued from certain death on the forest floor by agents from a mysterious school for orphaned owls, St. Aggie's. With new friend, clever and scrappy Gylfie, he uncovers is a training camp for the leader's own nefarious goal.
Miyax, like many adolescents, is torn. But unlike most, her choices may determine whether she lives or dies. At 13, an orphan, and unhappily married, Miyax runs away from her husband's parents' home, hoping to reach San Francisco and her pen pal. But she becomes lost in the vast Alaskan tundra, with no food, no shelter, and no idea which is the way to safety. Now, more than ever, she must look hard at who she really is. Is she Miyax, Eskimo girl of the old ways? Or is she Julie (her "gussak"-white people-name), the modernized teenager who must mock the traditional customs? And when a pack of wolves begins to accept her into their community, Miyax must learn to think like a wolf as well. If she trusts her Eskimo instincts, will she stand a chance of surviving?
5.
39 Clues
Minutes before she died Grace Cahill changed her will, leaving her decendants an impossible decision: You have a choice - one million dollars or a clue.

Grace is the last matriarch of the Cahills, the world's most powerful family. Everyone from Napoleon to Houdini is related to the Cahills, yet the source of the family power is lost. 39 clues hidden around the world will reveal the family's secret, but no one has been able to assemble them. Now the clues race is on, and young Amy and Dan must decide what's important: hunting clues or uncovering what REALLY happened to their parents.
4.
Percy Jackson
Percy Jackson is a good kid, but he can't seem to focus on his schoolwork or control his temper. And lately, being away at boarding school is only getting worse—Percy could have sworn his pre-algebra teacher turned into a monster and tried to kill him. When Percy's mom finds out, she knows it's time that he knew the truth about where he came from, and that he go to the one place he'll be safe. She sends Percy to Camp Half Blood, a summer camp for demigods (on Long Island), where he learns that the father he never knew is Poseidon, God of the Sea. Soon a mystery unfolds and together with his friends—one a satyr and the other the demigod daughter of Athena—Percy sets out on a quest across the United States to reach the gates of the Underworld (located in a recording studio in Hollywood) and prevent a catastrophic war between the gods.
3.
Eragon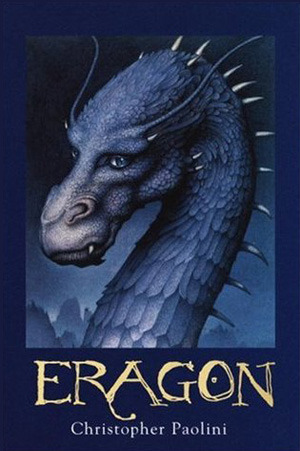 Eragon and the fledgling dragon must navigate the dangerous terrain and dark enemies of an empire ruled by a king whose evil knows no bounds. Can Eragon take up the mantle of the legendary Dragon Riders?

When Eragon finds a polished blue stone in the forest, he thinks it is the lucky discovery of a poor farm boy; perhaps it will buy his family meat for the winter. But when the stone brings a dragon hatchling, Eragon realizes he has stumbled upon a legacy nearly as old as the Empire itself. Overnight his simple life is shattered, and he is thrust into a perilous new world of destiny, magic, and power. With only an ancient sword and the advice of an old storyteller for guidance, Eragon and the fledgling dragon must navigate the dangerous terrain and dark enemies of an Empire ruled by a king whose evil knows no bounds. Can Eragon take up the mantle of the legendary Dragon Riders? The fate of the Empire may rest in his hands. . . .
2.
Redwall
As the inhabitants of Redwall Abbey bask in the glorious Summer of the Late Rose, all is quiet and peaceful. But things are not as they seem. Cluny the Scourge, the evil one-eyed rat warlord, is hell-bent on destroying the tranquility as he prepares to fight a bloody battle for the ownership of Redwall. This dazzling story in the Redwall series is packed with all the wit, wisdom, humor, and blood-curdling adventure of the other books in the collection, but has the added bonus of taking the reader right back to the heart and soul of Redwall Abbey and the characters who live there.
1.
My Side of the Mountain
Every kid thinks about running away at one point or another; few get farther than the end of the block. Young Sam Gribley gets to the end of the block and keeps going--all the way to the Catskill Mountains of upstate New York. There he sets up house in a huge hollowed-out tree, with a falcon and a weasel for companions and his wits as his tool for survival. In a spellbinding, touching, funny account, Sam learns to live off the land, and grows up a little in the process. Blizzards, hunters, loneliness, and fear all battle to drive Sam back to city life. But his desire for freedom, independence, and adventure is stronger. No reader will be immune to the compulsion to go right out and start whittling fishhooks and befriending raccoons.