How do you keep track of your TBR pile?
Goodreads is where I list all the books I plan to read...and those that I want to read if I ever get time XD I also keep a stack of books by my bed, and a list on my kindle for books I plan to read next. Because I read a lot of library books, I also try to read them in the order I get them, so that is another way I keep up with what to read next.
Is your TBR pile mostly print or e-book?
Ah...haha well I have a TON of both to read, but I'm sure I have twice the number of ebooks, since I get so many from authors and on sale.
A book that's been on your TBR the longest?
The Voyage of the Dawn Treader

by C.S. Lewis. I read all the other Narnia books, but haven't gotten around to reading this one yet. When I started, I just read the ones without movies, and so skipped this one. Since Narnia was the first book/series ever on my TBR I really need to read this XD
A book you recently added to your TBR pile?
My latest TBR add was this one. I found it scrolling through my Goodreads updates. The cover is stunning, and the blurb sounds really good!
Bartender Jason Bishop's world is shattered when his estranged father Daniel seemingly commits suicide, but the greater shock comes when he learns his father was a secret agent in the employ of the Invisible Hand; an ancient society of spies wielding magic in a centuries-spanning war. Now the Golden Dawn; the shadowy cabal of witches and warlocks responsible for Daniel Bishop's murder, and the death of Jason's mother years before, have Jason in their sights. His survival will depend on mastering his own dormant magic abilities; provided he makes it through the training.

From New York, to Paris, to worlds between worlds, Jason's journey through the realm of magic will be fraught with peril. But with enemies and allies on both sides of this war, whom can he trust? The Invisible Hand, who've been more of a family than his own family ever was? The Golden Dawn, who may know the secrets behind his mysterious lineage? For Jason Bishop, only one thing is for certain; the magic he has slowly been mastering is telling him not to trust anybody.
A book in your TBR pile strictly because of its beautiful cover?
While maybe not beautiful, I love this amazing cover! It was a total cover buy, and while I haven't gotten around to reading it, I am excited to see how it is!
A book on your TBR pile that you plan on never reading?
I...don't think I have any. I remove books off my TBR if I don't want to ever read them, as that defeats the purpose of a TBR for me. I only add books I would like to eventually read, and while there are some I'm in no hurry to read, I still plan to read them one day.
One that was on my TBR that I no longer have any desire to read are Cassandra Clair's Shadow Hunter books. I'll read her other works, but have no desire to read any of her main works.
An unpublished book on your TBR you're excited for?
Tower of Dawn
by Sarah J. Maas. Yes, I know—I'm a minority but I'm just excited to get that much more time in the ToG universe! While I wasn't crazy with Chaol after CoM he has since redeemed himself in my eyes, and I look forward to seeing him and other characters from this amazing world!
A book on your TBR pile that everyone's read but you?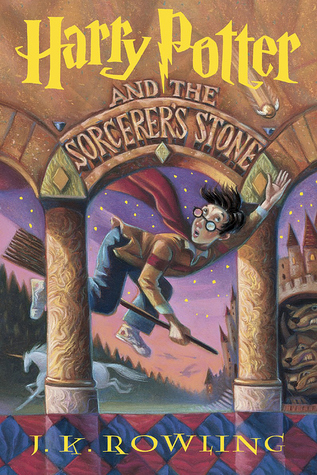 Yes I know, the shame! I was only ever banned from reading two books/series growing up. Twilight and Harry Potter. Odd, since it was for religious reasons, and my mom knew I loved mythology and fantasy (so magic!) but these two were on her "No-no" list. I was talked into reading Twilight by some people I hung out with, but never got around to HP. That's something I hope to fix soon, now that I'm out of their house.
A book on your TBR everyone recommends to you?
Most of my YA choices? XD But to pick one...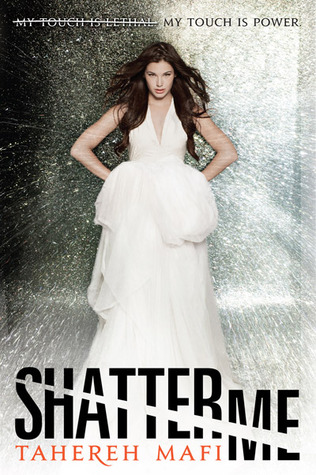 As I said, I have quite a few YA and fantasy titles that I hear about all the time, but this is one that I hear about a lot, and am really excited about!
A book on your TBR you're dying to read?
All of them? (Well most at least! XD) I'm pretty excited about Harry Potter, and Shatter Me, but other books...
I only realized one of my favorite movies was first a book earlier this year, and I can't wait to read it! I love Howl's Moving Castle, and it's my favorite Studio Ghibli movie. (Spirited Away is my second favorite.)
How many books are on your Goodreads TBR shelf?
Don't go there... haha Right now? 5,284
How many books are on your TBR pile?
Physical books? 236 plus whatever is on my Kindle.