So...last time I did one of these I was super lazy, and just threw something down. I'm sorry and am going to actually try to make this one interesting! Also I'm doing last weeks topic because I didn't know what to write for this week (although I probably use that topic next week, since I don't know many bookish dads, and my step-dad doesn't read...yeah)
I'm going to still do new releases for this because while I have tons of books on my TBR, there are some super cool books coming out still this year that I can't wait to read!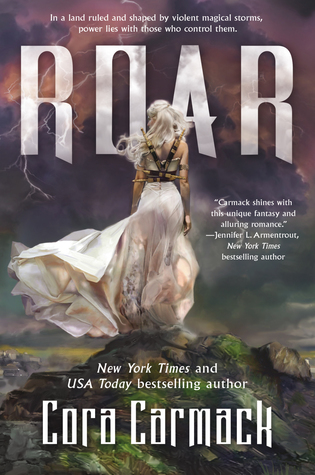 10.Roar
(Stormheart #1)
by
Cora Carmack
This one was totally the cover that caught my eye! But when I looked at the synopsis I knew it was right up my alley! I can't wait to get my hands on this! It's my first experience with Carmack's work, but I'm hoping to enjoy it, and at least follow this series by her.
9.The Sandcastle Empire
by
Kayla Olson
Another author I know nothing about...but am happy to try! This book just sounds amazing, and I've heard good things about it, so on the list it goes! XD
8.Ash and Quill
(The Great Library #3)
by
Rachel Caine
Ok...I'll admit I already have a copy of this one XD I haven't finished it though, and since it comes out July 11 I'm adding it. Plus it's my favorite it this series so far!
I'm excited about this one. Not because Chaol is my favorite character (he's not, but I do like him) but because it allows me one more book in the ToG universe! Plus the chance to Yrene Towers excited me!
6. The Dire King
(Jackaby #4)
by
William Ritter
While I haven't even started this series yet, I discovered it by seeing this book listed on Edelweiss. As soon as I looked it up, I knew it sounded like something I would enjoy, and I'm planning to read the first three books soon!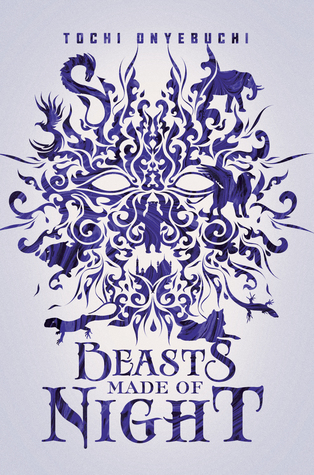 5. Beasts Made of Night
by
Tochi Onyebuchi
Ah! Here yet again a new author! This one intrigues me the most! I had a missionary friend from Nigeria, but know nothing about their stories, and this one sounds good!
4. One Dark Throne
(Three Dark Crowns #2)
by
Kendare Blake
Finally, one I can say I've caught up on the series! Well until this baby comes out that is! XD Three Dark Crowns wasn't my favorite read last year, but it was interesting, and that ending! <3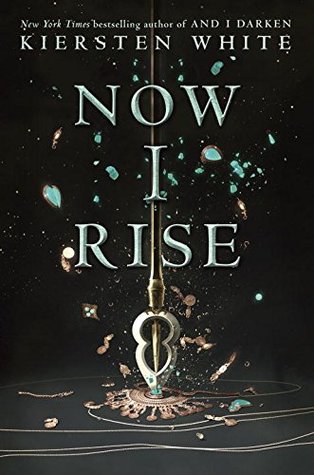 3.Now I Rise
(The Conqueror's Saga #2)
by
Kiersten White
Ah, yet another I need to read the previous book for...Well I started And I Darken, but it was slow, and being a library book, I didn't get to finish it. I have it on my Kindle now, so I plan to finish it soon!
by
Lene Kaaberbol
This is another I found on Edelweiss that sounded good! I don't know anything about this author, and don't know much about the book, but would love to read it!
1. The Stolen Crown
(League of Archers #2)
by
Eva Howard
And we have another! Last but not least, this one I also know nothing about the book or author, and I also found it on Edelweiss XD (I seem to have a trend here...) This one it a total cover pick, and though I have read the blurb, I haven't seen it mentioned anywhere else yet. Exciting! (I also have the first book to this on my Kindle now, so it's also on my TBR before this comes out :)