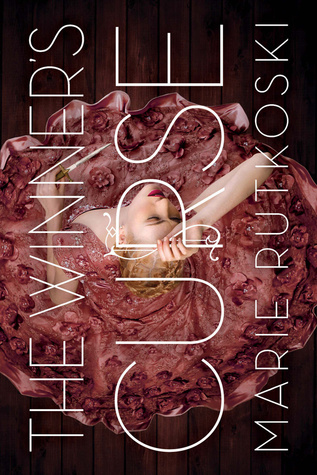 The Winner's Curse
by
Marie Rutkoski
My rating:
4 of 5 stars
Blurb:
Winning what you want may cost you everything you love...

As a general's daughter in a vast empire that revels in war and enslaves those it conquers, seventeen-year-old Kestrel has two choices: she can join the military or get married. But Kestrel has other intentions.

One day, she is startled to find a kindred spirit in a young slave up for auction. Arin's eyes seem to defy everything and everyone. Following her instinct, Kestrel buys him—with unexpected consequences. It's not long before she has to hide her growing love for Arin.

But he, too, has a secret, and Kestrel quickly learns that the price she paid for a fellow human is much higher than she ever could have imagined.

Set in a richly imagined new world, The Winner's Curse by Marie Rutkoski is a story of deadly games where everything is at stake, and the gamble is whether you will keep your head or lose your heart.
That last line! I need book two now! Can't wait for it to come in at the library! Anyway if you can't tell, I loved this book! Such an emotional roller-coaster, and the next one promises more action, romance, and thrills!

I've wanted to read this for a while now, and I can't believe I didn't pick it up before! It's so good! With every twist I was left guessing and trying to piece things together, just in time for another surprise! My emotions were everywhere, from my love-hate relationship with Smith (who I feel for from the beginning!), and all the chaos that is and was

Kestrel's life! I loved all the characters, and can't wait to see how the ending changes things in the next book! So much happens, and there really isn't a dull moment!