Mission Hurricane
by
Jenny Goebel
My rating:
5 of 5 stars
Blurb:
Eye of the Storm

Thirteen-year-old Dan Cahill and his older sister, Amy, know that a disaster is about to strike the world. They know they are the only ones who can stop it, and they know they may already be too late. The person behind the disaster is their own relative, a man who calls himself the Outcast. He's already recreated two of history's worst disasters, and is only biding his time before he strikes again.

The clues that the Cahill kids have gathered suggests that the Outcast's latest disaster is modeled after Hurricane Katrina. But what city will he target? And how can anyone conjure up a hurricane? Dan and Amy have no answers and very little time to find them. All they can count on is a tidal wave of trouble coming, and only them to stand in its way.
Cover
: Cool!
Rating
5 stars!
Overall
: Cahills are back and in charge!
Characters
: Well executed!
Plot:
Kept me guessing, and full of action!
Page Turner:
Yes, definitely.
Series Cont.?
Yes, absolutely.
Recommend
Yes.
Review:
Hold on to the edge of your seat. This book will take you on a wild ride. Have time to read this one because once you get into it, you won't want to stop. This book is certainly one of my favorites of the 39 clue books.
It was a great read!
After the let-down of the last book, this one shoots the team back to the top! Dan and Amy get separated, and the team must work harder than ever to stop the Outcast's next planned disaster! I had been questioning if I should continue after reading Mission Hindenburg, but I'm so glad I did. I didn't want to finish the series on a bad note, and I wasn't disappointing! This is the 3rd of a four book sub-series in the much larges 39 Clues series.
After the disappointments in the book before, this one is masterfully handles, and used the low of the last book as a spring board, a solid foundation from which Jenny Goebel beautifully raises our beloved characters from the ashes, phoenix ready to rumble! They face more dangers, and new challenges, but as a team, as it should be. Although this is the only book by Jenny Goebel I've read so far, I love her writing style, and will likely read some of her other work soon!
**Disclaimer:**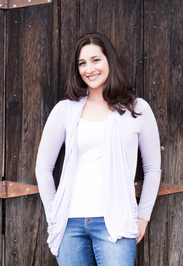 About the Author:
Jenny Goebel is the author of GRAVE IMAGES, a forthcoming middle grade novel from Scholastic (Nov 1,2013).

She lives just outside of Denver, and if she's not hiking up a mountain or mothering, or doing both simultaneously, she's probably sitting at her computer writing.
Author's Links:
Website