Adventures Thru Wonderland
Tuesday, June 19, 2018
Top 5 Tuesday is a weekly meme hosted by Shanah @ bionicbookwormblog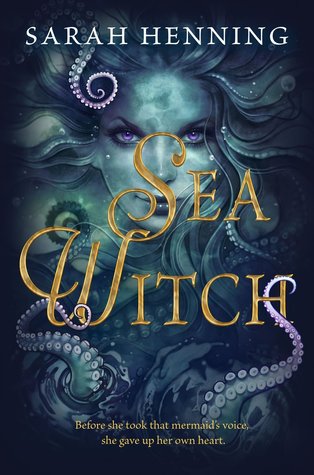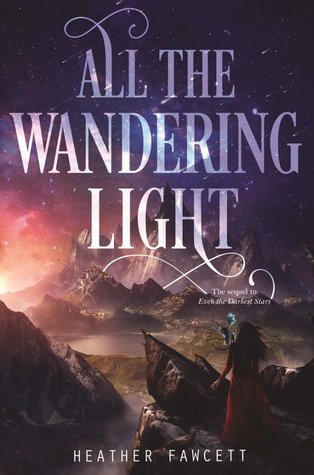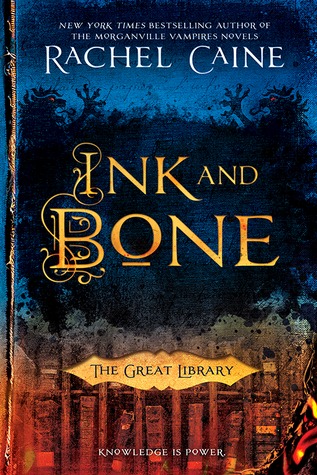 GIDEON AND THE CRIMSON SAMURAI
R.L. Baxter
Series: Gideon and the Crimson Samurai Book 1
Genre: Fantasy
Publisher: Ricky Lee Baxter
Publication Date: December 1, 2014
A timeless tale about friendship, family and betrayal
Gideon Joust is your average twelve-year-old boy, with all the growing insecurities one would expect, following the mysterious disappearance of his father. On one fateful day, the boy's world is turned upside down – leading to a chance encounter with a brash child warrior: Kibishi the Crimson Samurai.
Purchase Links
REVIEW:
This book was such an interesting read! Written in play format, we follow Gideon Joust, a normal 12-year-old boy as he seeks answers to his father's disappearance. Upon meeting Kibishi, a warrior, Gideon find himself on a life-changing adventure!
Along the way Gideon meets both friends and foes, all in the pursuit of answers about his father. The play format is unique, and makes this story interesting, playing out before the reader.
Book Tour Schedule
Follow the book tour from June 13 – 26, 2018.
Join us and visit each tour stop daily and discover more features, excerpts, reviews, interviews, fun facts and more! To check the latest tour schedule, visit the
Gideon and the Crimson Samurai Book Page
at Book Unleashed.
EXCERPT:
Meanwhile, after some time, covering a surprisingly large distance, the timid boy stumbles into an open area filled with stone floor and fragmented temples. Many half broken statues, bearing images of horrific creatures can be seen, still standing as though they were once worshipped. Clover sits to his knees among the abandoned ruins, crying amidst the eerie night.
Clover: (Gideon has his father, Kibishi has his job to do and Albion has his family elsewhere, but what do I have? The only thing I want to do is stay together – forever. If going to Valero means to leave Gideon's side, I would rather stay in this big old forest for the rest of my life. Why don't they understand, I don't even know who I am. What will I do with myself once I am all alone?)
At that moment, Clover hears footsteps coming from behind. He turns around to see Gideon standing with the adult tiger – white as snow. The young boy shows a stern face as he looks upon Clover who now twiddles his fingers.
Gideon: Clover… what on earth are you doing, running so far away from the rest of us? Don't you know it is dangerous to go off on your own?
Clover: Gideon, what are you doing here with Ramza?
The blonde haired boy strokes the feline while answering the worried boy.
Gideon: Ramza is accompanying me while I look for you and bring you back! The sad boy rises to his feet before stepping backward, refusing Gideon.
Clover: No, I won't return. You're only going to leave me alone in the end. You heard what Albion said about us all disbanding. When I tried to talk to you all about it, none of you disputed it. It feels like nobody cares – at all.
Gideon is slow to reply as he strolls towards Clover.
Gideon: Listen to me… Clover. We all care about each other and I'm sure none of us want to split up. I too wish we could all stay together – in some way. However, the realities of our situations are so complicated, it can't be helped. Albion is not even from this land, stumbling here by accident and plans to return home with his brothers – once they're found. Kibishi is only aiding me on my journey, yet he has his own vendetta against the Tetsue Empire who is keeping someone dear to him held captive. Finally my whole reason for travelling in the first place was to meet my father. We all have our own reasons that drive us forward. Unfortunately, they do not all coincide with one another.
Clover: But what if you don't have any reason like that? The only thing I remember was being rescued by you. Now I have to face the prospect of being alone, without even knowing my past. Won't you let me stay with you and your father?
Leaning against the side of a stonewall, Gideon replies while looking up at the twinkling stars.
Gideon: That would be nice and I am quite sure my father wouldn't mind at all, however I would be lying if I told you that your presence wouldn't attract bad attention.
Other Books by R.L. Baxter
Check out the other books in the Gideon and the Crimson Samurai series by R.L. Baxter.
Savior (Book Two)

Thanks to Kibishi's help, Gideon was able to know the truth of his father. However, before they have time to accept his fate, Kenoke appears – bringing to light a sinister ambition.
About R.L. Baxter
Ricky Baxter is the author of Gideon and the Crimson Samurai and a slew of short novellas. He is an avid blogger, giving advice and thoughts to fellow creators from all walks of life. Currently he lives in Tokyo Japan, where he writes and blogs. Starting out as a composer since graduating with a Ba(Hons) in music and multimedia, Ricky worked for many independent short film directors, gaining notable IMDB credits . Since then, he has embraced his earlier passion of writing fictional stories.
Giveaway
WIN $10 GIFT CARD AND MORE
Prizes up for grabs:
1. $10 Amazon Gift Card
2. eBook Copy of Mother Gaia by Ricky Baxter
Contest runs from June 13 – 26, 2018.
---
In partnership with
Sunday, June 17, 2018
Bestselling author of Peter and the Starcatchers and the Kingdom Keepers series, Ridley Pearson reimagines the origins of the epic rivalry between Sherlock Holmes and James Moriarty. Set in modern times and focusing on Moriarty's bone-chilling beginnings, this middle grade mystery-adventure series will upend everything you thought you ever knew about Sherlock Holmes—and the true nature of evil.


In the pantheon of literature's more impressive villains, Sherlock Holmes's greatest nemesis, James Moriarty, stands alone. As Sir Arthur Conan Doyle describes him in the classic tale "The Final Solution," Moriarty is a genius, a philosopher, and a spider in the center of his web. He is the Napolean of crime—and now, for the first-time ever, New York Times bestselling novelist Ridley Pearson explores the origins of his evil ways.
Our story begins when James and his younger sister, Moria, are unceremoniously sent off to boarding school at Baskerville Academy. It is not a fate either want or welcome—but generations of Moriarty men have graduated from Baskerville's hallowed halls. And now so too must James. It's at Baskerville where James is first paired with a rather unexpected roommate—Sherlock Holmes. The two don't get along almost instantly, but when the school's heirloom Bible goes missing and cryptic notes with disconcerting clues start finding their way into James's hands, the two boys decide that they must work together to solve a mystery so fraught with peril, it will change both their lives forever!
It's another seat-of-your-pants mystery from the bestselling author of Peter and the Starcatchers and The Kingdom Keepers series, Ridley Pearson.
Friday, June 15, 2018
Caroline Oresteia is destined for the river. For generations, her family has been called by the river god, who has guided their wherries on countless voyages throughout the Riverlands. At seventeen, Caro has spent years listening to the water, ready to meet her fate. But the river god hasn't spoken her name yet—and if he hasn't by now, there's a chance he never will.


Caro decides to take her future into her own hands when her father is arrested for refusing to transport a mysterious crate. By agreeing to deliver it in exchange for his release, Caro finds herself caught in a web of politics and lies, with dangerous pirates after the cargo—an arrogant courier with a secret—and without the river god to help her. With so much at stake, Caro must choose between the life she always wanted and the one she never could have imagined for herself.
From debut author Sarah Tolcser comes an immersive and romantic fantasy set along the waterways of a magical world with a headstrong heroine determined to make her mark.
*I received a copy from the publisher thanks to NetGalley for review. This does not affect my review.*
I actually started this book twice. The first time I only read a few pages, but life got in the way, and I put it down. Why? From early on, I knew this book was going to draw me in, and I wanted to be able to read it without worrying about distractions. So when I started it again this year, as predicted, I loved the adventure!
I loved the characters in this one, and enjoyed the character growth as well. Caroline, is a strong female lead, but even she has some doubts about who she is, something that is a recurring theme in this story. From birth the Oresteia line are meant to be wherrymen, blessed by the god at the bottom of the river. Only…she hasn't heard the calling.
Likewise, Tarquin knew from birth that he only served one purpose…only that changed the day he was forced to fell his family home. Now he is on the run with Caro as they discover their fate as well as a sense of purpose.
While I love the action, adventure, romance, and of course pirates, I'll admit, my favorite part of this story it the lore and gods of the story. The mythology is unique and yet it fits perfectly with the characters and world created in this story.
Paranormal, Fantasy Romance
Date Published:
June 15, 2018
Devlin Sinclair, the New England Dark Ones' Hunter, is on a mission to track down the elusive and mysterious Medusa, perhaps the ultimate nemesis the Pure and Dark Ones have been battling in recent years.
But he can't do it alone.
Grace Darling has isolated herself from the world since a very young age, after her parents' death and because of her own social disability. Awkward and brilliant, a born sensualist, Grace agrees to a blind date that changes the course of Destiny.
She has the skills he needs.
Their chemistry is off the charts, but will she, can she give him the love he craves?
About the Author
Aja has been writing stories since the age of six, and novels since the age of thirteen. While she'd be the first to admit that those early efforts weren't particularly good, she sure loved putting them down on paper!
The best part of writing, according to Aja, is that it's completely organic, the way the stories develop. When the inspiration hits, she writes just so she herself can learn where the characters are headed because oftentimes, they take her by surprise! It is her ultimate dream to share her stories with as many readers as she possibly can.
Her other loves include art, cooking, old movies (anything with Audrey Hepburn, Marilyn Monroe, Robert Redford, Vivien Leigh, Elizabeth Taylor, Paul Newman, Clark Gable, and all the song and dance numbers because she can't watch them and not be happy!)
She adores taking long walks with her husband and running after her two rambunctious kids. She has traveled extensively (all seven continents except Antarctica) and has had a multi-cultural upbringing. She speaks two and a half languages and binge watch TV shows when the mood strikes.
Aja has a Bachelor's of Arts in Comparative Literature and Economics and two Master's degrees, one of which is in East Asian Studies.